Winter Lights Festival 
The Winter Lights Festival in Reykjavik shines a light on Iceland's outstanding landscapes and attractions, which are lit up beautifully following long periods of winter darkness. The Winter Lights Festival is an annual event, providing brilliant entertainment for both locals and tourists alike. Taking place in February, there are several attractions to visit during this period, such as:
The Winter Lights Walking Path - Every night during the festival, spectacular light installations are illuminated throughout the evening along a short city walking route. 
Museum Night - Museum nights are often referred to as the Winter Lights Festival's most popular event. Museums open their doors to entertain guests with live music, readings, dances and readings, all free of charge. 
Swimming Pool Night - Swimming Pool Night encourages attendees to experience the country's thermal pools for free. With added attractions such as in-pool activities, live music and illuminations, this is definitely not one to miss. 
Reykjavík Jazz Festival 
Reykjavik Jazz Festival takes place each year during the summer months and is becoming a prestigious event on the international jazz scene. The festival boasts a range of performances, varying from contemporary jazz to Latin jazz. The festival features a number of acclaimed jazz players and has an exceptional backdrop of Iceland's mountains. If you're into your jazz music, the Reykjavik Jazz Festival is a must-attend.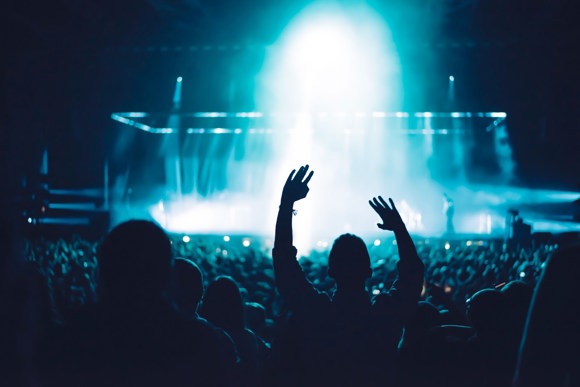 Iceland Airwaves Festival 
Taking place each November, the Iceland Airwaves Festival is held in the capital city of Reykjavik, typically spanning around 3 days in total. The festival showcases the brightest emerging musical talent from Iceland, whilst also welcoming forward-thinking international acts. Iceland Airwaves Festival is regarded as the biggest celebration of music in the country, with appearances from artists such as Mac DeMarco, Sigrid, Florence and the Machine, and much more.
Reykjavík Folk Festival 
The Reykjavik Folk Festival is a 3-day music festival, which celebrates the diversity and scale of the Icelandic folk music scene. The festival encourages you to be transported back in time to listen to some wonderful sounds and stories of times gone by. It's a true celebration of Icelandic culture and tradition, we would definitely recommend a visit if you're looking to dive into the history of our music. 
Food and Fun Festival 
If you're a foodie, Reykjavik's Food and Fun Festival is a must-attend. The festival showcases exceptional culinary talent, involving world-renowned chefs cooking exclusively with Icelandic ingredients. This is the perfect chance to experience Iceland's nightlife and have a taste of some fantastic culinary delights. 
EVE Fanfest
EVE Fanfest takes part over 3 days and unites EVE players around the world in the city of Reykjavik. The festival consists of a number of presentations and tournaments and boasts a truly unforgettable party atmosphere. EVE Fanfest offers an extraordinary and unique experience in the world of gaming.
Have we convinced you to attend a festival in Reykjavik? If so, you may be looking for somewhere to stay during your visit. We have a full range of amazing hotels in Reykjavik, such as the Hotel Reykjavík Centrum and Fosshotel Reykjavík, both conveniently situated in the heart of the city. Find out more today or get in touch with our team if you have any queries.