Top 10 Breakfast Spots in Reykjavik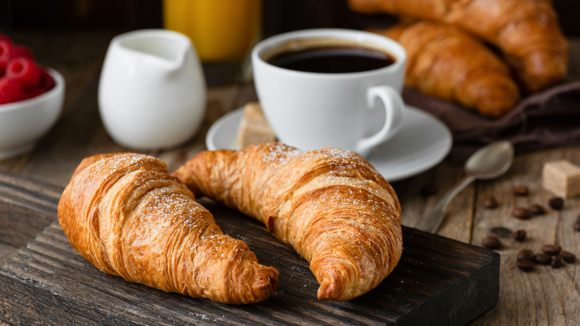 There's no doubt that you've heard the rumours - that's right, breakfast really is the most important meal of the day. This is especially true before a day of exploring the quirky and exciting streets of Reykjavík or even venturing into the rugged landscapes of Iceland - you'll need as much energy as you can get! But unlike other holiday destinations, there's no McDonald's to pop into on your way through town. You might find yourself a little lost in the quest for a hearty morning meal.
But don't worry, there are plenty of places to grab a tasty, filling, or traditional breakfast here in Iceland's capital. From bakeries to fine dining establishments, you're sure to find something in Reykjavík that suits your budget, taste buds, and sense of adventure!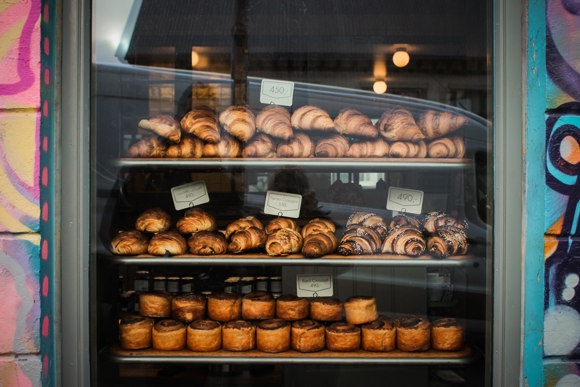 1. Brauð & Co.
Several Locations
Open 6:30 am - 5 pm
This is one of the most well-known bakeries Reykjavík's streets have to offer. With a few locations scattered across the city, delicious pastries await you when you step inside Brauð & Co's walls. Artful and mouth-watering displays of different baked goods are sure to draw you inside to grab something on the go. If you're looking a little later in the day, why not try one of their traditional sourdoughs back at your hotel or beside the Hallsgrimskirkja? 
2. Sandholt
Laugavegur 36, 101 Reykjavík, Iceland
Open 7:30 am - 6:00 pm
For something a little more traditional, Sandholt Bakery is the ideal choice. A family-run business, now on its fourth generation of spectacular bakers, is the perfect place to tuck into baked goods if you're looking for a light and tasty start to your day. As well as pastries, you'll find sandwiches with traditional fillings like Arctic char and roasted potatoes. And if you're having trouble making up your mind, the servers are more than happy to make recommendations! This is such a popular place to eat that you might have to get there early, as you'll often find a line out the door.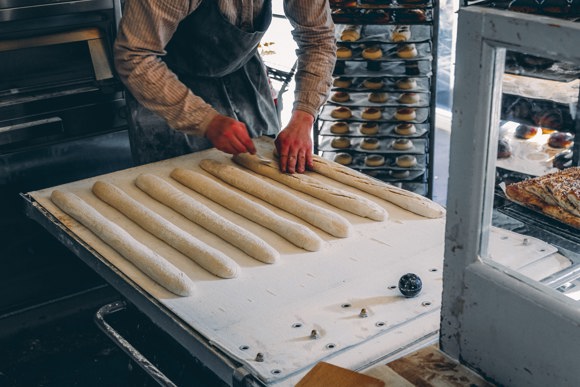 3. Kaffivagninn
Grandagarður 10, 101 Reykjavík, Iceland
Open 7:30 am - 9 pm weekdays / 9:00 am - 9 pm weekends
You'll probably see Kaffivagninn as an option for all meals throughout the day in Reykjavík, widely known to be the oldest restaurant in the city. Starting out as a food truck in 1935, humble beginnings have developed into an incredible food location. Kaffivagninn makes for a lovely coffee and pastry break if you're looking for a lighter bite, however, a cooked Icelandic breakfast also makes for a more traditional and great-tasting start to the day.
4. Grái Kötturinn
Hverfisgata 16, Reykjavík 101, 5511544
Open 8:00 am - 2:00 pm
Breakfast or brunch time is the speciality of family-owned and run Grái Kötturinn, or "grey cat" in English. The name comes from a saying in Icelandic - if you frequent a place, you're said to be a "grey cat" to that place. A mysterious grey cat is said to have lingered around the previous owner of the shop, a jeweller, and so the name stuck! Home-baked bread and freshly made pancakes, made according to their own recipe, are their staples - American style and served with a wide range of sweet and savoury toppings. The coffee house is also immensely proud of its coffee brew, boasting one of the best roasts in the city.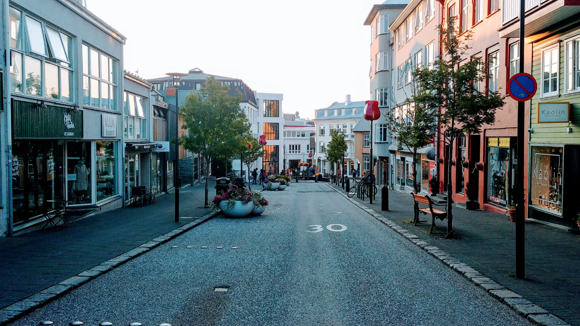 5. Reykjavík Roasters
Several Locations
Typically open 8:00 am - 5:00 pm
Reykjavík Roasters is another cafe chain found in a few locations around Reykjavík offering delightful decor and delicious cups of coffee. The cosy sofa setting is a charming place to watch the world go by on an early Reykjavík morning and sip one of the best coffees in the city. If your stomach is rumbling, Reykjavík Roasters also offers a variety of breakfast options, from simple pastries to avocado on toast.
6. Laundromat Café
Austurstræti 9, Reykjavik 101 Iceland
Open 9:00 am - 2:00 pm
If you're searching for somewhere offering brunch like the ones you'd find at home, the Laundromat Café is a great option. Also a fully functioning self-service laundromat, the quirky coffee house is a great place to host families, with a downstairs children's soft play area. You'll also find a range of tasty gluten free and vegan options. Pancakes, fried breakfasts, croissants and even acai bowls are just a few stars of this unique breakfast spot in downtown Reykjavík.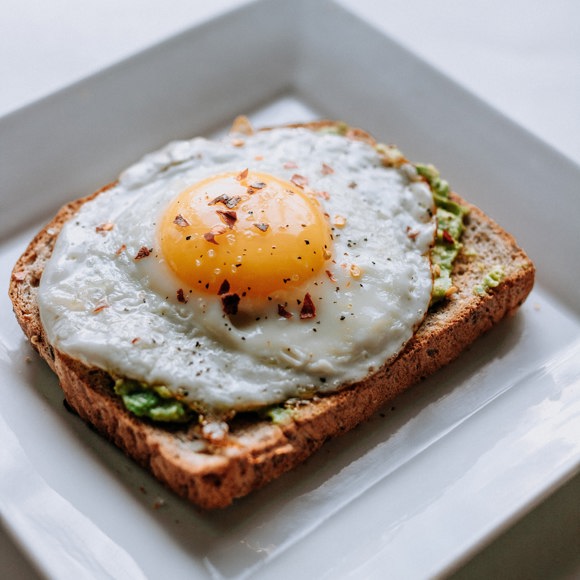 7. Baka Baka
Bankastræti 2, Reykjavik 101 Iceland
Open 8:00 am - 11:45 pm
Baka Baka is one of Iceland's top bakeries, and the display of stunning pastries in the window is enough to make any mouth water. Whether you're off on a day tour and just need to grab a quick to-go pastry or you have time to try their delicious french toast, Baka Baka is a strong breakfast choice. Also open later in the day for drinks if you miss the breakfast hours!
8. Café Loki
Lokastígur 28, 101 Reykjavík, Iceland
Open 8:00 am - 10:00 pm
Just across the street from the iconic Hallgrímskirkja sits Kaffi Loki, an Icelandic restaurant serving traditional home-style meals. This is a restaurant where many guides will point you if you're looking for a taste of real Icelandic cuisine.  You won't find classic pancakes and avocado here, but rather rye bread, smoked trout, fermented shark and much more. If you're in search of something a little adventurous first thing in the morning, this is the place. Learn more about must-try foods in Iceland.
9. Haust 
Fosshótel Reykjavík Þórunnartún 1, 105 Reykjavík
Brunch buffet 11:30 am - 2:00 pm
Haust Restaurant, in our very own Fosshotel Reykjavík, is also a fantastic place for a laid back brunch on your weekend city break. Peruse a real Icelandic breakfast offering, including gourmet baked goods from Haust's bakery, american style pancakes, and more traditional savoury options - or why not try them all! This buffet style brunch is great for relaxed long meals with family or quick fuel-ups before a long day of sightseeing.
10. Fröken Reykjavík
Lækjargötu 12, 101 Reykjavík
Brunch buffet 11:00 am - 2:00 pm
Also nestled in one of our hotels, Fröken Reykjavík offers another convenient and delicious brunch buffet - ideal both for those staying in Hotel Reykjavík Saga and those staying nearby! Cold dishes, hot meals and also freshly baked pastries are all available at the Fröken bakery. Book a table to avoid disappointment! 
If you're looking for a stay in downtown Reykjavík, close to the action and many of these delicious breakfast spots, our selection of central hotels in the capital is the perfect location for a busy city break. What's more, all our hotels offer breakfast for walk-ins, so browse our selection of restaurants for more options!