Best Things to do in Kálfafell, Iceland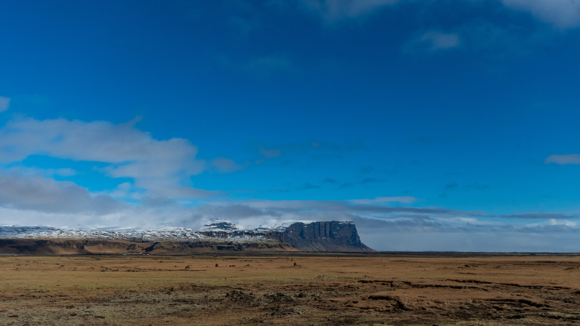 Located in the municipality of Hornafjörður, on the border of the expansive Vatnajökull National Park, lies Kálfafell. Its close proximity to the Ring Road means that many of the wonderful sights and attractions that southern Iceland has to offer are easy to reach, particularly if you have access to a rental car. Here's a guide to some of the best things to do in and around Kálfafell so that when it comes to planning your itinerary, you'll know exactly what not to miss!
1. Explore Vatnajökull - The Largest Glacier in Europe
Vatnajökull Glacier, the key feature of Vatnajökull National Park, is an attraction that draws visitors from all over the world. With an area of around 8,100 square kilometres, the glacier covers 8% of the landmass in Iceland. Concealed beneath the ice are a number of active volcanoes, that according to geologists, are overdue eruptions. The glacier is now in a process of decline and it is estimated that if temperatures continue to climb, there may only be a number of ice caps on the highest mountains that remain by the end of next century.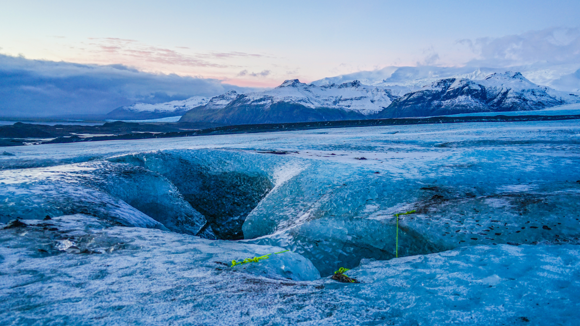 2. Watch Seabirds and Seals at Jökulsárlón Glacier Lagoon
Though large floating icebergs that have broken away from Breiðamerkurjökull glacier are the attraction for many visitors at Jökulsárlón, it is also a great place to admire the seals as they rest on the ice. The lagoon is also a popular spot for various species of birdlife including the Arctic Terns that nest there in summer.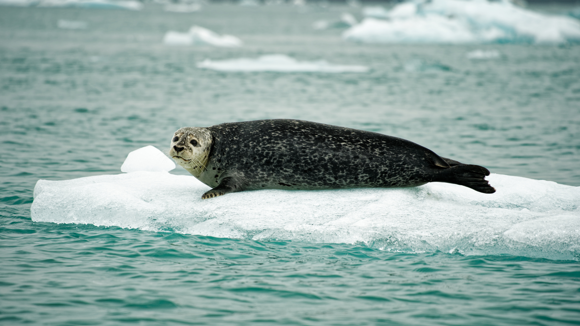 3. Spot 'Diamonds' at Diamond Beach
Of course, we don't mean real diamonds, but spotting shards of ice as they sparkle on the black sand at Diamond Beach is almost as mesmerising. Situated by Jökulsárlón glacier lagoon, the dark sandy shores create a stark contrast to the glimmering chunks of ice that wash up on the coast. This unusual attraction is popular with photographers and nature lovers alike as not only is the scenery magical, it's also a great place to spot orcas as they breach the water.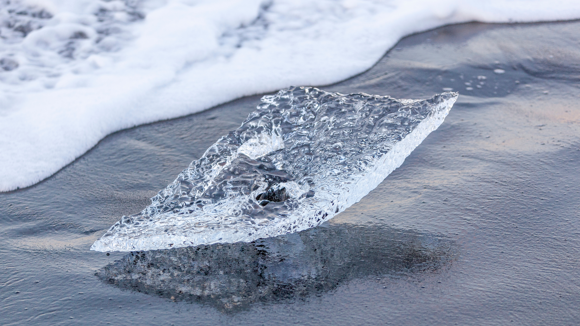 4. Admire the 'Black Falls'
Svartifoss, which means 'Black Falls' is a distinct waterfall that's surrounded by dark basalt columns. Although not the tallest, or most powerful waterfall in Iceland, Svartifoss is popular for the very geology that gives way to its name and the white foamy water that cascades from the top. In order to reach the falls, you'll need to take a short 30-minute hike from the Skaftafell Visitor Centre.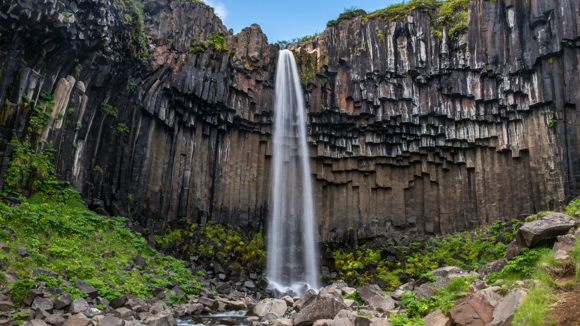 5. Visit the Last Turf Church of Iceland
The architecture of the churches in Iceland varies dramatically, while many were built to stand out, Hofskirkja is one which effortlessly blends into its surroundings. With a wooden timber structure, rock walls and grassy turf roof, the church is styled in a way that has been present since settlement. Inside the church is a colourful oasis of various shades of green, red, orange, blue and cream. Hofskirkja is still a practising church, holding regular services to the parish.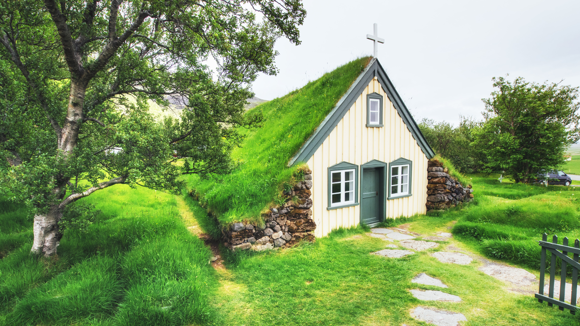 With so many things to see and do in and around Kálfafell, having somewhere comfortable and conveniently located to rest and relax is key. Our stunning Fosshotel Vatnajökull is located conveniently near the Kálfafell area, offering jaw-dropping views of the Vatnajökull glacier. Book your stay with us today.