Everything You Need to Know About Vestrahorn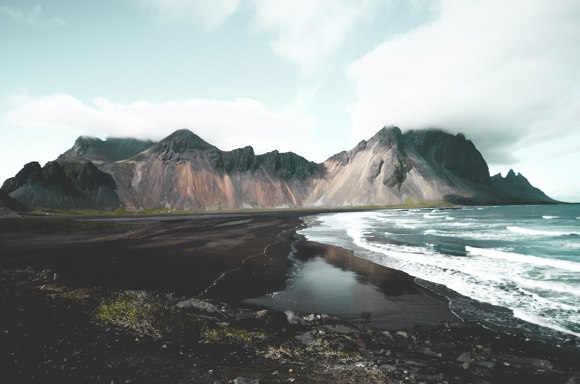 If Iceland is known for one thing, it's the indescribably beautiful and otherworldly scenery. Towering glaciers, sweeping coastlines and of course, dramatic mountains fill the landscape with a truly unique beauty. One of the most iconic mountains in Iceland is the imposing form of Vestrahorn, located on the island's east coast. 
Standing as a backdrop for various movie and television scenes, including Game of Thrones, the outline of Vestrahorn is recognised across the world. It's also a popular landmark for photographers hoping to capture the moody vibes the mountain emits on a stormy day. If you're planning to visit Vestrahorn, we've put together all the information you need. 
How to get to Vestrahorn
Mount Vestrahorn is located on Iceland's east coast, just along from the charming fishing village of Höfn. The mountain is located just a short distance off Iceland's main Ring Road and will take you about 10 minutes to get there. 
If you're starting out from Reykjavik, you will need to head south and east along the Ring Road. It will take about 6 hours to get to Vestrahorn in total, but we suggest making it a stop along a wider road trip, taking in all that the Ring Road has to offer.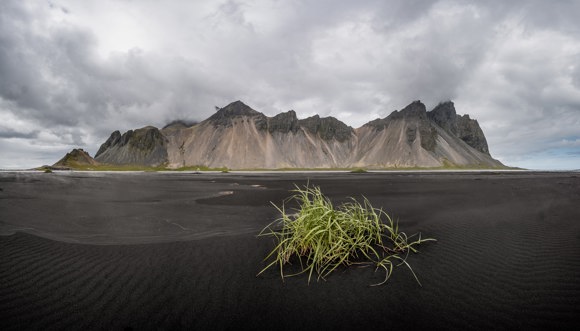 Visiting Mount Vestrahorn
Once you arrive at Vestrahorn, you will have to pay a small fee at the Viking Cafe. This is because the mountain is located on private land which belongs to the cafe. The entrance fee is about $6.5oUSD which is a very reasonable price. This fee allows you unlimited time to explore the views and tidal lagoon, take photos, and hike on the enjoyable trails in the area. There are three trails to explore - red, yellow and blue - with red being the easiest, shortest trail, yellow more moderate, and blue being suitable only for serious and experienced climbers ready to tackle the unforgiving slopes of Vestrahorn itself. 
There are plenty of interesting angles and lookout points from which you can take Instagram-worthy photos of the mountain and surrounding areas, including the crisp black sands and a tidal lagoon teeming with wildlife. The beach area is also home to wonderful examples of Icelandic birds and sea life. If you're keen to see such wildlife, the red walk is the best option for exploring, as you're guaranteed to see birds and possibly even some seals hunting in the waves.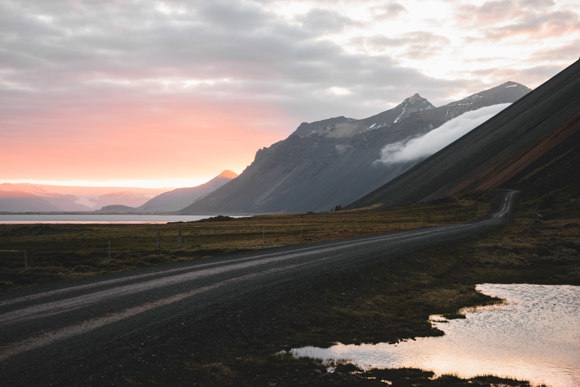 How was Vestrahorn formed?
Iceland is a playground for those who take an interest in geology and volcanology, thanks to the island's landscape being formed by events taking place over millions of years. While Iceland's mountains are comprised of a variety of minerals, Vestrahorn is a bit different from the likes of the typical basalt and rhyolite formations littering the landscape. Instead, Vestrahorn was formed somewhere between 8 and 11 million years ago by slowly cooling magma and is composed of gabbro rock. This substance is rich in both iron and magnesium, giving the rock its trademark greenish-black color. 
After a satisfying day of visiting Vestrahorn and the surrounding area, you're welcome to continue your Ring Road journey north and end your day with a  stay at our Fosshotel Eastfjords location. Make the most of your time in Iceland's Eastfjords by visiting other wonderful sights like Lake Lagarfljót and Iceland's only forest, Hallormsstadhaskogur.