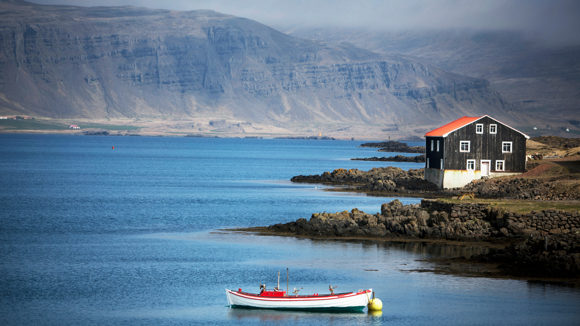 There is so much charm surrounding East Iceland, yet once you arrive here, you'll find yourself wondering where all the crowds are. Situated off the main tourist route, exploring this laidback and quaint part of the country is not on the typical tourist itinerary. Mainly down to the fact it's at the other end of the country to the country's capital city, colourful Reykjavík. But don't let that put you off visiting East Iceland.
From powerful waterfalls to towns rich with culture and ancient folklore, the Eastfjords offer visitors everything quintessentially Icelandic and much more. In this guide, we will go through everything you need to create your perfect East Iceland adventure. 
What are the Eastfjords?
You may have heard East Iceland referred to as the Eastfjords or  'Austurland' and 'Austfirðir' by locals. This is because the coastline of this side of the island has dramatic valleys that meet the ocean. These inlets create spectacular views, and quaint harbour towns, and inspire folklore. There is plenty to see here, with over 70 miles of coast to immerse yourself in. 
This region starts at Vopnafjörður in the North and covers an area that stretches all the way to Djúpavogshreppur in the South.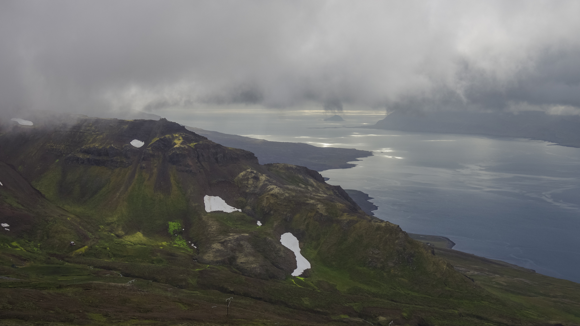 How to get to East Iceland?
Located 450 kilometres from Reykjavík, visitors to eastern Iceland have a few options for getting to this incredible region. 
 
Option 1: Self-Drive (approx 8 hours direct)
Option 2: Fly from Reykjavík Domestic to Egilsstaðir  (approx 1 hour)
Option 3: Multi-day Tours
Option 4: Bus from  Reykjavík to Egilsstaðir (10.5 hours)
Best time of the year to visit 
Like the rest of Iceland, summer is known for being the best time to visit Iceland, particularly in June and July when there is the most sunlight. Even though eastern Iceland has arguably the best weather out of the rest of the regions, summer is the most comfortable. However, this does come at the price of being the busiest time of the year.
 To avoid the crowds, visiting during spring and autumn is recommended for its tranquil beauty. During these seasons of change, they each have their own charm. During spring, the days will get longer, meaning more time to adventure into the region. The daylight hours shorten during autumn, which means planning activities ahead and choosing a cosy hotel to relax in as the day turns to night. 
The winter in Iceland comes with its challenges; icy roads, bitter winds and short days. But, even with the obstacles, the Eastfjords are magical. They offer the chance to ski at a small ski resort and immerse in the local culture. To warm up, hot springs provide the perfect escape from the cold. It's important to note that snow and ice can cause roads to close during the winter.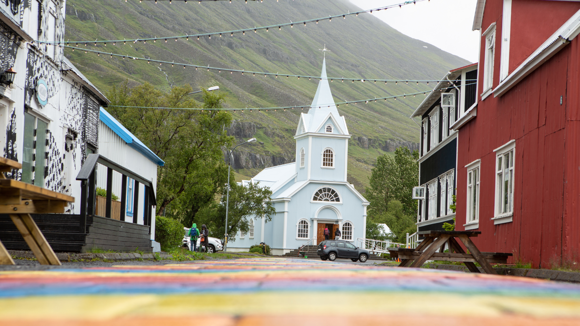 Top 5 things to do in East Iceland:
Should you wish to book a tour to visit any of the below attractions or activities, browse our East Iceland tour options today.
1. Puffin spotting at Berufjörður
If seeing Iceland's puffins is on your bucket list, heading to Borgarfjörður is a must. Every summer up to 10,00 pairs of puffins find a home in Borgarfjörður, making it one of the best places to see them. This location is so renowned that platforms and shelters were constructed so visitors can enjoy watching these unique creatures safely. 
2. Seyðisfjörður
A town nestled between towering mountains is the last place you'd expect an artist's heaven, but expect just that. Seyðisfjörður is a small fishing village with so much character and colour. You'll find art installations constructed on mountains, performances at East Iceland's only cinema and the famous blue church. Read our complete guide on Seyðisfjörður.
3. French Museum 
This museum captures the unique history of East Iceland and the lives of the French fisherman who lived and worked amongst these icy waters. The exhibition is well done and highly informative, with wax figures, artefacts and interactive elements. Visitors leave with an appreciation for life in these remote lands. 
The museum is located on the banks in Fáskrúðsfjörður near Reyðarfjörður, the longest fjord in Iceland. The museum building is linked to the old French hospital. Now the hospital has been converted into the Fosshotel Eastfjords, which is a chance to learn more about the history of the building and enjoy a comfortable rest.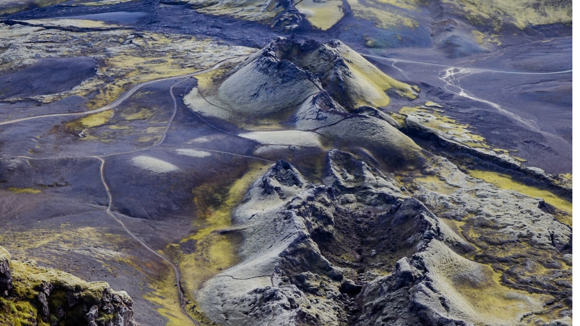 4. Hallormsstaðaskógur
Iceland's largest national forest is a magical patch of woodland on an otherwise treeless island. Hallormsstaðaskógur, East Iceland, shows what humans can create when we put effort into reforestation. This forest is home to enchanting hiking trails and exciting festivals in the summer.  
5. Lagarfljót Lake
Located near East Iceland's capital, Egilsstaðir, Lagarfljót Lake has a special place in the hearts of the Icelandic people. This lake is believed to be home to a hidden and mysterious creature who lurks in the waters. With hikes and art installations surrounding, discover Lagarfljót Lake and its monster. 
Looking for somewhere to stay on your Eastfjords adventure? Fosshotel Eastfjords in Fáskrúðsfjörður near Reyðarfjörður offers an incredible stay in an award-winning renovated French hospital building. Ideally located in East Iceland, you can find yourself unwinding and fueling up in the French and Scandi-style hotel restaurant.