Hallormsstaðaskógur: Iceland's Only Forest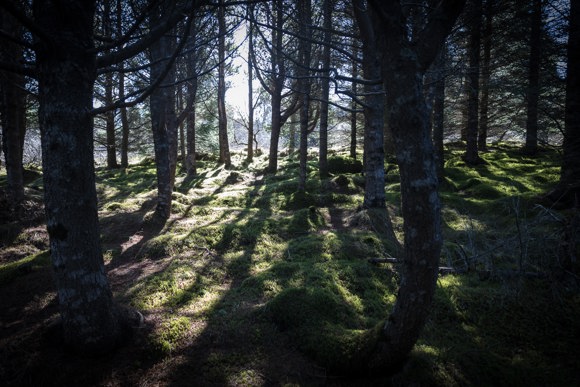 If you've ever stayed in Iceland, or even seen pictures of some of the iconic scenery, you might notice one thing missing: trees. And you'd be exactly right. The nature of the country's geography as well as the very early settlements of humans on the island caused the diminution of most of Iceland's tree-covered land. The iconic howling winds of Iceland have also made it difficult for greenery taller than shrubs to thrive here. This is exactly why the Hallormsstaðaskógur forest in East Iceland is such a special place to be.
This magical patch of forest is open for all kinds of recreation, both for locals and tourists. Whether you're eager to see a successful reforestation project, keen to get back into bird watching, or simply want to enjoy some forest trails with your family, Hallormsstaðaskógur is the place to go. With just 2% of Iceland covered by forest, making it one of the least forested countries in Europe, the uniqueness of Hallormsstaðaskógur makes it well worth a trip. 
Formation of Hallormsstaðaskógur
The area is the greatest testament to the reforestation efforts in the country, focussing on more than 50 patches of public land to promote the growth of trees on Icelandic soil. The project here began in 1905 with birchwood remnants at Hallormsstaður farm in Fljótsdalur, East Iceland. This small patch became protected and was therefore the very first national forest in Iceland.
Since then, birch woodland now covers 350 hectares of land and more varied species of tree cover an additional 200 ha, with more areas added in more recent years. Now, more than 80 species of trees have been sourced from 600 places across the globe to be added to the forest. In total, Hallormsstaðaskógur now covers around 740 hectares of land just 25 kilometres away from the town of Egilsstaðir.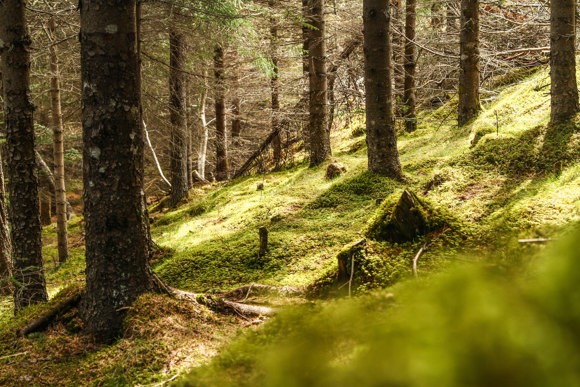 Forest Wildlife and Plantlife
Trees are not the only thing that fills all 740 hectares at Hallormsstaðaskógur. Berries and mushrooms litter the forest floor, offering the perfect opportunity for eager botanists to pick what their hearts desire - you can find raspberries and redcurrants in some parts of the woods, and edible mushroom species include slippery jack, larch bolete and birch bolete. 
If you're in desperate need of a drink and find yourself without, the forest is also characterised by running streams. These clear flows of water are all drinkable, so feel free to fill your bottle - remember, Icelandic water is some of the most delicious in the world!
What's more, the thick woods offer refuge for a variety of bird species from their predators out in the open. Just a few bird species that can be seen at Hallormsstaðaskógur include:
Goldcrest

Rock Ptarmigan

Redwings

Snipes

Wagtails
Things to Do in Hallormsstaðaskógur
Hallormsstaðaskógur is a fantastic and unusual stop on a self-drive tour of the eastern portion of the country, providing a new and rather unique Icelandic environment. If you're on a longer tour of the area, the forest can offer a calming setting for a day or two of walking, bird watching, or simply picnicking under the shades. 
Hiking Trails
Snaking through the forest lies over 40 kilometres of beautiful hiking trails, taking you through gorgeous areas of the forest and hidden landmarks in the area. Take the kids to the oldest larch forest, dating back to 1938, or take a leisurely hike to the Ljósárfoss waterfall. Take a picnic or enjoy berries from the forest floor, and refresh yourself with water from the freshwater streams throughout the woods.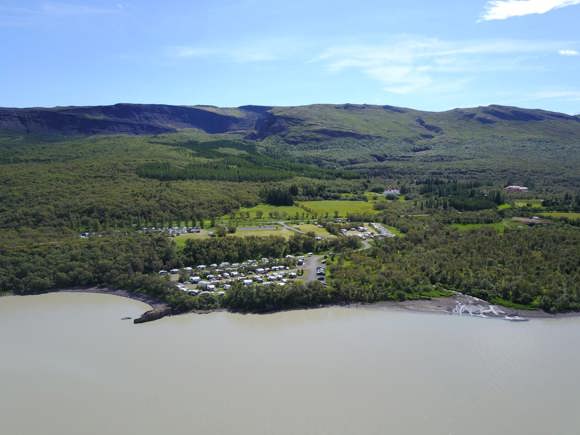 Camping
Both around the edges and within the woodland, campsites have been created to allow travellers a place to stay as close to nature as possible. For better facilities, opt for Höfðavík camping grounds, or head for Atlavik nestled in a tree cover in the inner forest for a more immersive forest camping experience at Hallormsstaðaskógur.
If camping isn't your style, why not settle in nearby Fáskrúðsfjörður at Fosshotel Eastfjords? This fantastic newly-renovated hotel offers the ideal base from which to explore all of what East Iceland has to offer. 
Celebrate Forest Day
If you find yourself in Iceland in June, Skógardagurinn or Forest Day is an absolute must-see. This weekend celebration is a fantastic event for the whole family, filled with fun and delicious food. Watch logging competitions, enjoy different art exhibitions and listen to joyful accordion music. And while having fun, you might learn a thing or two about the culture of this lesser-visited area of the country.