Top 8 Fascinating Museums in Reykjavík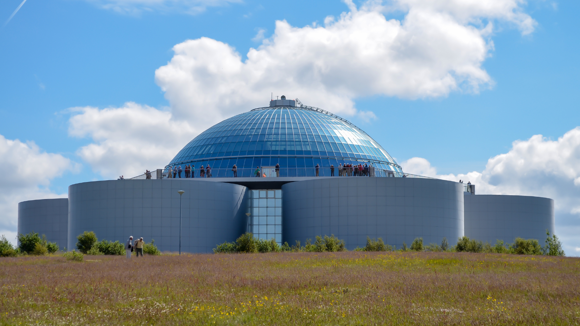 Reykjavík is well-known for its natural wonders such as the Northern Lights and geothermal hot springs. What many people do not know, however, is it's also a treasure trove of history and culture, with a selection of fascinating exhibits to explore. From the ancient Icelandic sagas to modern art, every museum in the city promises to transport its visitors back in time or to encourage them to embrace something a little more contemporary.
With every museum offering something different, our blog will serve as your personal guide to unlocking the gems scattered across the streets of Reykjavík. Whether you're a history buff or an art enthusiast, these museums guarantee a brilliant experience. Read on to discover our top 8 picks.
1. The Saga Museum
Where - Grandagardur 2, 101 Reykjavík

When - Daily from 10 AM - 5 PM
If you're keen to get under the skin of Iceland's magical history, a visit to the Saga Museum (Sogusafnid) will bring the past to life. Located next to Aurora Reykjavík, the museum is often referred to as the Viking Museum by tourists. 
The museum is relatively small, however, it is jam-packed with insights about our country's first settlers. With lifelike wax figures, realistic sets and expert storytelling, the museum offers a realistic glimpse into the lives of  Icelandic Vikings, who once ruled the lands. 
When you step through the doors of the museum you'll be given your own audio guide, available with your choice of language setting. The device will play as you walk past each figure. Make sure you bring your camera, as there will be plenty of chances for some fancy dress!
2. Whales of Iceland
Where - Fiskislod 23-25, 101 Reykjavík

When - Daily from 10 AM - 5 PM
The Whales of Iceland Museum is a unique attraction that dives into the fascinating world of Iceland's marine giants. In the heart of the city, the museum helps bring visitors closer to the creatures that inhabit Iceland's surrounding waters. 
Inside the museum you'll find an impressive collection of life-size whale replicas, allowing you to get up close and personal with various species. The warehouse holds 23 life-sized models, from small harbour whales to gigantic blue whales. 
When walking around you'll almost feel as though you're underwater, with soft blue lighting and whale noises played on the speakers. You can even try on a pair of the museum's virtual reality glasses to swim alongside orcas or dolphins.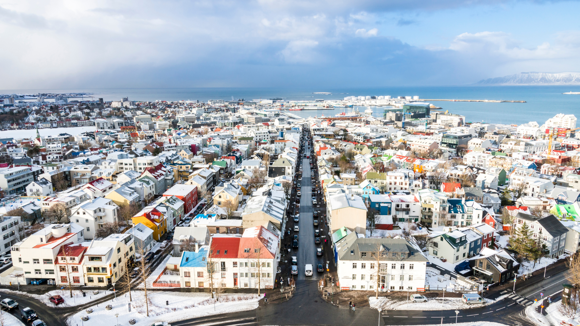 3. The Phallological Museum
Where - Kalkofnsvegur 2, 101 Reykjavík

When - Daily from 10 AM - 7 PM
Reykjavík's Phallological Museum is a one-of-a-kind attraction, showcasing an extensive collection of penises from various mammalian species, including whales, seals, polar bears and more. Founded by Icelandic academic Sigurður Hjartarson, the museum started as a personal collection of specimens and has since evolved into a cultural curiosity. 
Visitors can expect a mix of fascination and amusement as they walk around the museum, exploring the wide range of shapes, sizes and species on display. Despite the rather unusual subject matter, the museum has captured international attention and has become an amusing stop for curious travellers with a quirky sense of adventure. 
4. Perlan
Where - Varmahlid 1, 105 Reykjavík

When - Daily from 9 AM - 10 PM
Perlan is an interactive nature museum in Reykjavík, showcasing the wonders of Iceland in all their glory. There is a diverse selection of exhibits to spectate, including an amazing ice cave, glaciers, an 8K northern lights planetarium film, a lava show, and so much more. 
If you're looking to explore Iceland's nature without leaving the city, this is the place to do so. Perlan unveils the mysteries of space and earth, making a truly unforgettable experience for all the family to enjoy. 
5. The National Museum of Iceland
Where - Sudurgata 41, 101 Reykjavík

When - Tuesday to Sunday from 10 AM - 5 PM
The National Museum of Iceland is home to many treasures of Iceland's history, including arts, tools, furniture, remains and artefacts. Here you can learn about the exhibits through the museum's free smartphone audio guide, which is available in nine different languages. There is also an English audio guide which focuses on LGBTQ+ history in Iceland. 
The museum's permanent exhibition, 'Making of a Nation' shows the formation of the Icelandic nation and its struggles to gain independence, unveiling important events and figures that helped to shape the country's identity. This is a must-visit for anyone looking to learn more about Icelandic history.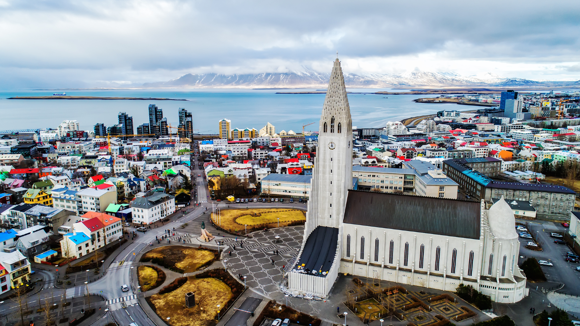 6. Aurora Reykjavík
Where - Grandagardur 2, 101 Reykjavík

When - Daily from 9 AM - 9 PM
Aurora Reykjavík is an interactive museum dedicated to the Northern Lights, scientifically known as Aurora Borealis. The attraction allows visitors to explore the science behind the dazzling natural spectacle which occurs in Iceland during the cold winter months of the year. 
Here you'll find a multimedia experience that delves deep into the science, folklore and cultural significance of the lights through informative displays and simulations. One of the key highlights is the Northern Lights simulator, which provides a virtual experience of being under the lights themselves. If you're struggling to get a glimpse of the lights during your visit, we'd highly recommend a visit to Aurora Reykjavík, where you can witness them any time you like. 
7. Reykjavík Maritime Museum
Where - Grandagardur 8, 101 Reykjavík

When - Daily from 10 AM - 5 PM
Closeby to Aurora Reykjavík you'll find the Reykjavík Maritime Museum. With fishing being a core part of Iceland's history and current activity, this museum is dedicated entirely to the nation's maritime past. The museum gives insight into the history of Iceland's fishermen, showing how fishing has shaped the country into what we know it today. 
One of the highlights is the Óðinn, a coast guard vessel that is permanently docked at the museum's harbour. Visitors can board the ship and get a feel of life on the sea, understanding the challenges faced by those who once sailed on the cold Icelandic waters. 
8. Reykjavík Art Museum Hafnarhús
Where - Tryggvagata 17, 101 Reykjavík

When - Friday-Wednesday from 10 AM - 5 PM and Thursdays from 10 AM - 10 PM
This museum has three different venues: Hafnarhús, Kjarvalsstaðir, and Ásmundarsafn. Hafnarhús is the largest of the three, and features contemporary art, with a rotating range of exhibitions with artwork from both local and international artists. Most prominently, however, the museum exhibits the work of Erro, known as one of the country's most famous contemporary artists. 
Often you will find that the museum makes for a unique venue for musicians and other performers, so keep an eye out for any events during your trip to Iceland. 
Should you be staying in Reykjavík during your visit, we'd recommend checking out the Hotel Reykjavík Saga. This elegant 4-star hotel is conveniently located in the heart of the capital, meaning you can visit all the museums you wish! 
To jam-pack your city itinerary, take a look at the Top 10 Things to do in Reykjavík.