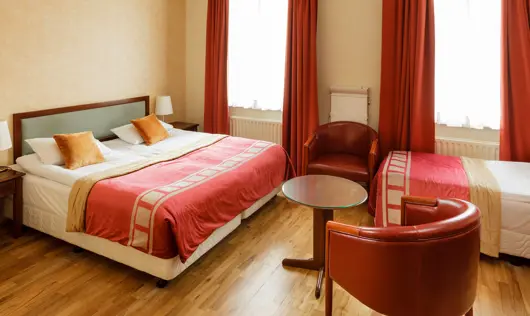 Fosshotel Raudara Family Room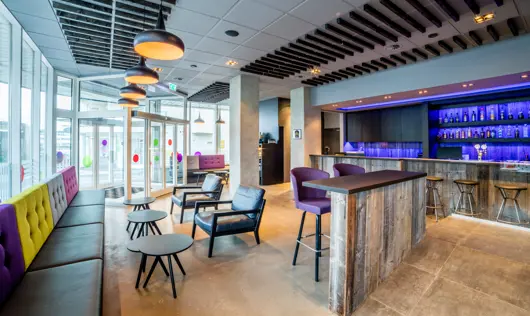 Fosshotel Raudar Breakfast Area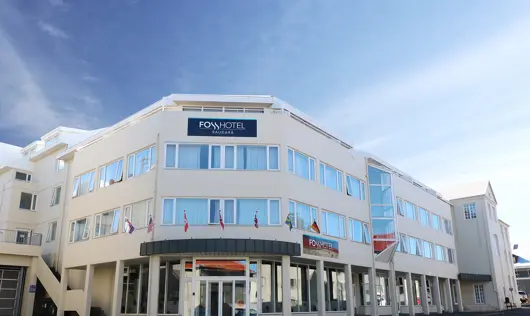 Fosshotel Raudar Breakfast Area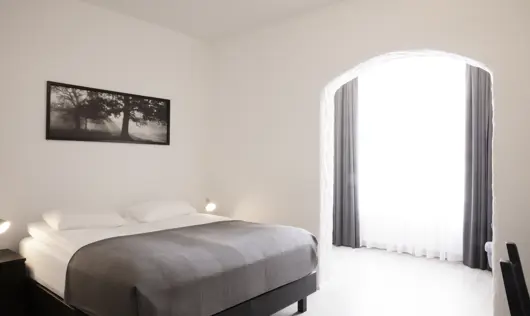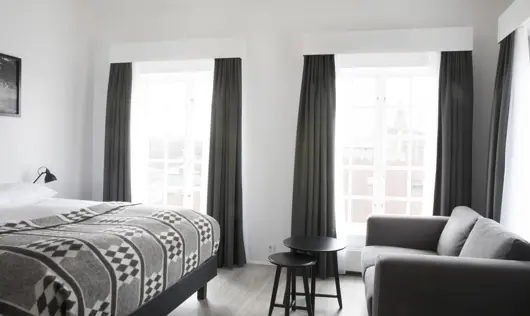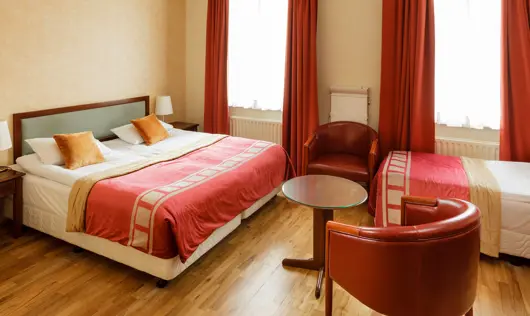 Fosshotel Raudara Family Room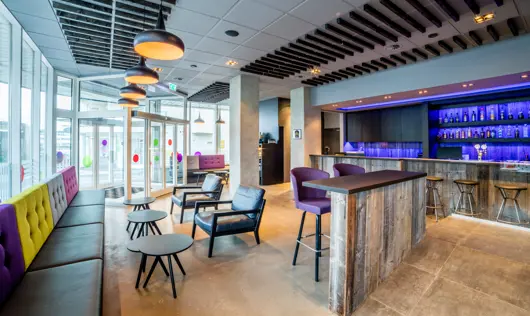 Fosshotel Rauðará
Close to Reykjavik Art Museum
Close to Reykjavik Art Museum
Daily housekeeping on request
Fosshotel Rauðará
Fosshotel Rauðará is an excellent base for a Reykjavik centre stay while remaining a convenient location for access to Reykjavik City airport. While just a short walk away from the famous shopping street of Laugavegur and the Reykjavík Art Museum, Fosshotel Rauðará still enjoys the quiet of a peaceful city neighbourhood.
Nestled among Reykjavik residences, Fosshotel Rauðará is located in the Reykjavik neighbourhood of Hlíðar, where you can escape the buzz of downtown Reykjavik while enjoying the multicultural surroundings. You'll find Reykjavik's main attractions just a short walk away, with the Reykjavik Art Museum close by, featuring the most influential and recognised artists in Iceland. Kjarvalsstaðir is also a great location to find eclectic dining options in Reykjavik. 
What's more, Fosshotel Rauðará is also situated in an ideal place for airport pickups, less than 5 minutes from a major Iceland tour pickup location. The affordable parking and accessibility by road make it an ideal location for visitors wishing to hire a car in Iceland.
Accommodation
Modern design and comfort.
Housed within the building which was originally the first brewery in Iceland (from 1930 until 1984), you'll find single, family, and design rooms at this perfect location for those who want to explore Reykjavík at its very best. The contemporary and stylish interior makes the Fosshotel Rauðará an incredibly romantic Reykjavik stay.
The Northern Lights
One of the biggest draws to Iceland is the Aurora Borealis, or Northern Lights, a striking natural phenomenon that causes the sky to light up with streaks of dancing colors. The best time to see the Northern Lights in Iceland is between September and April on a dark and cloudless night. You'll want to escape from the light pollution of Reykjavik but tours can easily be arranged from the city.
The Golden Circle
A popular sightseeing route within easy reach of Reykjavík is Iceland's Golden Circle, a tour of some of the best attractions in the southwest of the country. Famous sights such as the historical Þingvellir National Park, the awe-inspiring Geysir Geothermal Area and the mighty Gullfoss waterfall are all situated on this route - none are further than a two-hour drive from the capital.
Whale-watching
There's no better place to book a whale-watching tour than Reykjavík; boats leave daily from the old harbor, just minutes from the center. The main types of whales that are usually spotted in Faxaflói Bay are minke whales, white-beaked dolphins, humpback whales and harbor porpoises - sightings of these majestic creatures are most likely during the summer months.
FAQ
Standard check in time is 3pm local hotel time and check-out time is 12pm local hotel time. 

You can contact the hotel and request an early check in and/or late check-out for additional charge. This is based on availability and possible to request via the welcome email guests receive shortly before arrival.

If you arrive earlier, the reception will gladly store your baggage in the baggage area until your room is ready.

Yes, parking garage is available per additional charge 15. EUR per day, The hotel cannot reserve parking. There is free public parking close by.  

Yes, dogs are allowed at the hotel. To request a dog friendly room when booking, it is important that you inform us in the comment box. To guarantee the room, you'll have to contact the hotel. 

More about our furry friends. See our pet policy. 

Bookings made on the website can be changed or cancelled via link in the booking confirmation email.

Breakfast is served from 7am-10am. 

To request housekeeping services, please inform the front desk upon check-in or the day prior to the desired service. Additionally, feel free to request fresh towels, linens, and other amenities, as necessary.

At Íslandshotel we are committed to both sustainability and the privacy of our guests. As part of that commitment our housekeeping team will only enter your room to clean and change towels upon request, effectively reducing the amount of water and chemicals used. However, if you prefer daily cleaning or require a restock of amenities, we're happy to accommodate your needs.

To request housekeeping services, please inform the front desk upon check-in or on the day prior to the desired service. Additionally, feel free to request fresh towels, linens, and other amenities, as necessary.

We hope that this endeavor allows us to provide you with a more personalized and comfortable stay, while also contributing to a more sustainable future.

At Íslandshótel, we prioritize the comfort and peace of mind of our guests. In certain situations, our staff may need to enter rooms, even if a 'do not disturb' sign is displayed. This is typically for essential maintenance, safety checks, security procedures, or other valid reasons. To ensure a respectful and minimally disruptive experience, our team will always knock on the door and announce their presence before entering. We understand the importance of privacy and strive to maintain a welcoming environment for all.

If you have any concerns or questions, please don't hesitate to contact our friendly staff.

Learn more about our sustainable practices and our Green Key Certificate here.