Complete Guide to Skaftafell National Park
Rugged mountains, epic glaciers and gorgeous hiking trails are just some of the reasons why Skaftafell is a place you won't regret prioritising on your trip to Iceland.
Before 2008, Skaftafell stood alone as its own national park, but since then, this region is part of the newly established Vatnajökull National Park. The area is renowned for its stunning scenery unmatched by anywhere else on Earth. One of the best ways to explore the national park is by hiking. Although this can be physically challenging, you will be rewarded with unobstructed views of glaciers sprawled across the valleys. If you are feeling extra adventurous, an ice-climbing tour will allow you to explore the glaciers first-hand.  
You can find a cafe, visitor center, toilets and somewhere to grab some food at the base. There is a parking lot with plenty of space at the visitor center, but please be aware that there is a small fee for parking here.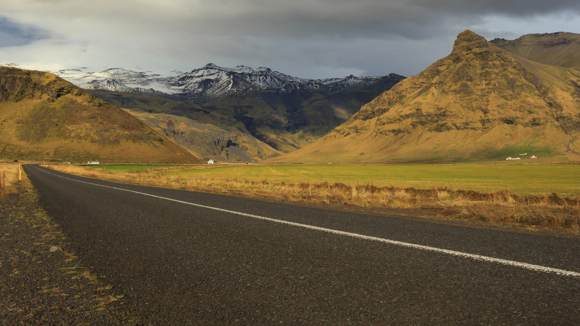 How to get to Skaftafell National Park
The national park is in Southeast Iceland, a 4-hour drive from the capital, which makes renting a car the easiest way to get there. The South Coast is one of the most popular sightseeing routes, so including a journey down to this end of the country is a must. Skaftafell isn't far off the main Ring Road around Iceland, making it a convenient location to get to.  
Another way of getting to Skaftafell is on a guided tour. Many tours include multiple destinations in the region, so you can truly explore.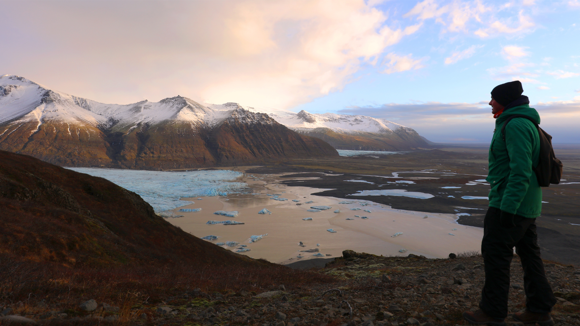 Hikes in Skaftafell
Iceland offers the best hiking routes in the world, yet sometimes it can be hard to fit them in when visiting. Skaftafell offers incredible views and unparallel hiking that is achievable in a day visit here. Hikes are well-marked, and most start from the visitor center, making it easy to add to your self-drive or ring-road tour. There are 9 different trails you can head on, so here are some recommendations.
1. Quick and Easy: Skaftafellsjökull (S1)
A gentle yet rewarding hike that takes between one and two hours. Starting from the visitor center, a paved path takes you through the first half before turning into gravel. From the top, you will get an impressive view of the glacier. 
2. Best views: Skaftafellsheiði (S3)
A round trip of 16.7km takes you past waterfalls, over rivers and to Sjónarsker, a viewpoint of the incredible Icelandic landscape. Make sure your camera is fully charged on this journey, as you'll want to stop to take photos.
3. Long and Adventurous: Kristínartindar (S4)
This tour is around 6 to 8 hours. It has a higher difficulty rating than other hikes in Skaftafell National Park. But don't let that deter you. It starts the same as S3 but then takes you up to the stunning Kristínartindar mountain. For this hike, make sure you bring snacks and sturdy footwear.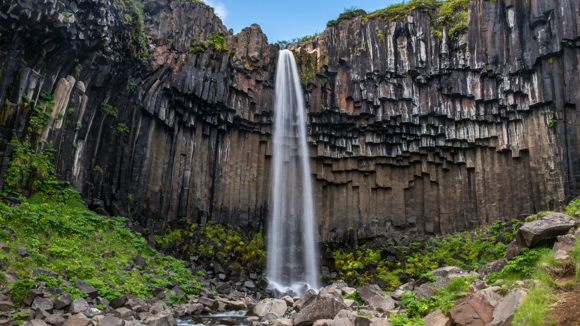 What to Bring Hiking in Skaftafell National Park:
Layers - Icelandic weather can change quickly
Water bottle
Hiking boots
Portable charger
Snacks
Suncream, hat and sunglasses
Where to Stay? 
If you are considering stopping at Skaftafell as a part of your Ring Road tour, take a look at our nearby accommodation options, all of which are comfortable and equipped with anything you might need.
Fosshotel Núpar
Fosshotel Núpar's unique location, surrounded by lava fields and near the small hamlet of Kálfafell, is an ideal base for your south coast adventure. From the charming hotel restaurant, you can watch the midnight sun over the Eldhraun lava field while enjoying a delicious meal. The rooms are modern and comfortable. 
Fosshotel Glacier Lagoon
Ideally located between Skaftafell and Jökulsárlón Glacier Lagoon, Fosshotel Glacier Lagoon is perfect for those travellers planning on visiting these incredible attractions. This four-star hotel has everything you need to unwind after a day of hiking: a restaurant, spa and a comfortable night's sleep.