Iceland's Wild Hornstrandir Nature Reserve
Located in the wilderness of the Westfjords, the uninhabited Hornstrandir Nature Reserve was established in 1975 to protect the unique wildlife that flourishes in the area.  Here, nature is in control and human interference is minimised. Within the reserve, there's an abundance of lush floral meadows, jaw-dropping cliffs, birdlife and ice. To experience Iceland in its purest form, a visit here is crucial. 
The History of Hornstrandir
Before the mid-20th century, inhabitants were reliant on the hunting of birds, fishing and farming, but the latter was not without its challenges. The tundra terrain and extreme weather conditions made it difficult to sustain growth, a factor which ultimately drove residents away from Hornstrandir. By the early 1950s, the last few remaining farmers in the area had moved on. It has since been uninhabited, although a small number of Icelanders visit in the summer to maintain their ancestors' homes.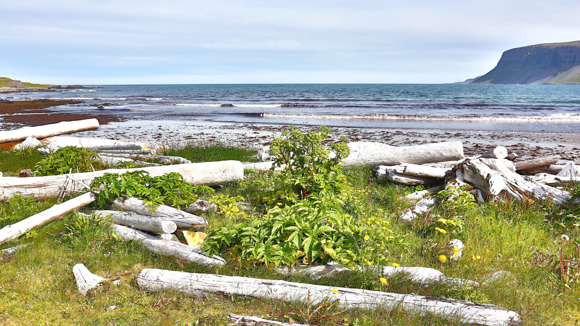 How to Get to the Hornstrandir Nature Reserve
Hornstrandir covers 220 square miles of the Northern end of the Westfjords, and its remote location makes travelling there difficult. To access the reserve you'll need to take a boat from the town of Ísafjörður, several companies operate this route but times and dates vary, so you'll want to plan your journey in advance. The cost of a round trip ranges from around $150-$250 depending on your final destination, of which there are 5 harbors to choose from. Ferry services are heavily impacted by weather conditions and they don't always run on time, so you'll need to be prepared to wait.
An organised tour to Hornstrandir is a great way to explore some of the best activities the reserve has to offer in just one day, without having to worry about the logistics and making your own arrangements. 
When to Visit Hornstrandir
Most ferries and tours to Hornstrandir only operate for a few months of the year, typically from late June to early September (although it is not unusual for trips at the end of the season to be cancelled due to bad weather.) As the peninsula lies on the tip of Northern Iceland, it can be extremely cold in the depths of winter and heavy snowfall makes travel virtually impossible, not to mention unsafe. 
Hiking in Hornstrandir
The most popular activity in Hornstrandir is hiking, and given the fantastic trails available - it's no surprise. Whether you want to explore the snow-capped mountains, spot the Arctic Fox or trek along the rugged cliffs on the coastline, there's guaranteed to be a route available that piques your interest in Iceland's 'hikers paradise'.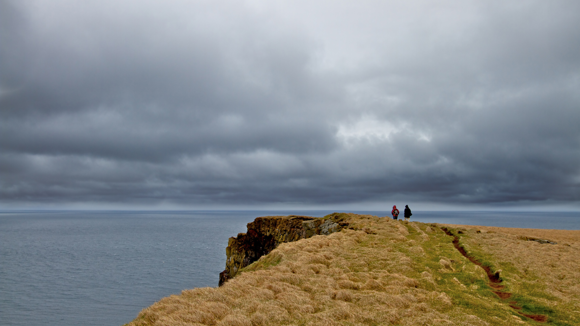 Before you don your walking boots and head off on a trek around the reserve, there are a few things to remember to ensure you stay safe:
Wild camping is prohibited on the nature reserve, so it's important to familiarise yourself with the designated campsites and plan your routes around where you will be able to stay overnight. 

A detailed map, compass and GPS are crucial for the safe navigation of the routes around Hornstrandir.

It's not unheard of for polar bears to arrive in Hornstrandir on ice drifts from Greenland. If you spot a polar bear you should maintain your distance from the animal and report its presence as soon as possible. 

There are several emergency shelters that should only be used in the case of severe storms, illness or other extreme circumstances. Should you find yourself needing to seek haven within one of these, please leave it as you found it and complete the guest book with your name and itinerary. 

Bring more food and necessities than you think you'll need to cover the possibility of unforeseen delays. There are no shops or facilities on the reserve to purchase anything additional. 

Appropriate footwear and weatherproof clothing are key to an enjoyable hiking trip in Hornstrandir. Solid, comfortable hiking boots will offer comfort and support and suitable layers of clothing will help to keep you warm and protect you from the elements. 

Although hiking in Hornstrandir is popular, don't be fooled into thinking that means there'll be lots of people around. You can sometimes go hours, if not days without passing another group of explorers. 
The Fosshotel Westfjords is a great place to begin your Westfjords adventure. Take some time to rest in our comfortable rooms and enjoy delicious fresh ingredients in the restaurant, before taking the adventure of a lifetime to Hornstrandir.