The Westfjords' Rauðisandur Beach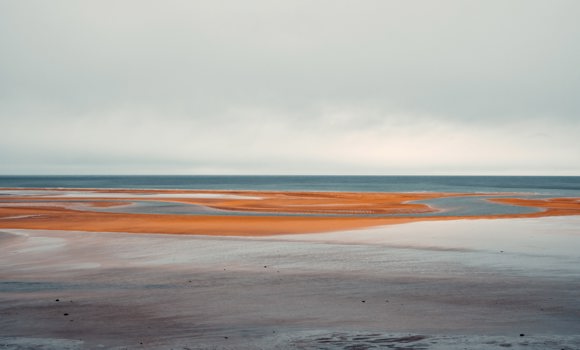 The Westfjords' Rauðisandur Beach
Iceland is well known for its volcanic activity, resulting in truly unforgettable landscapes that include glacial lakes, lava fields and beaches with sand in shades you never thought you'd see. One of the most memorable beaches to visit is Rauðisandur Beach, located in the Westfjords, which is unusual because the sand is red. What makes it even more interesting, is that depending on the time of day you visit and the light, the sand could appear golden or even pink.
What causes the red sands at Rauðisandur Beach?
While many people associate black sand beaches with Iceland, the Westfjords region is unique in that the beaches in this area are usually red, gold or pink. The name of this beach, Rauðisandur, can be translated to mean "red sands," which is perfectly fitting. But what makes the sand at this beach red? 
Unlike the black sand beaches of Iceland, the sand of Rauðisandur has nothing to do with volcanic activity. Black sand beaches are formed when hot lava flow has met the cold sea and solidified, then broken down over many thousands of years. Instead, the pinkish-red sands of this stunning beach have been formed over time by crushed scallop shells.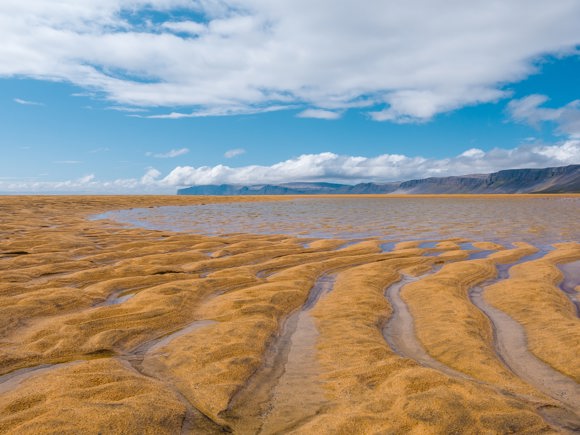 How to get to Rauðisandur Beach
Located along the eastern tip of the Westfjords, Rauðisandur is a wonderfully quiet and remote 10km stretch of beach perfect for exploring, enjoying the peace and taking beautiful photographs. Due to the remote location of the beach, getting there can be a bit more difficult than to other beaches in Iceland. 
From Reykjavik, you will need to head north on Route 1, or the Ring Road, until just after the village of Bifröst. At this point, you will head into the Westfjords on Route 60. This route will take you deep into the Westfjords, along some of the most scenic coastlines in the Northern Atlantic. 
After passing Flókalundur, you will take Route 62 all the way to Rauðisandur Beach. It's worth noting that the roads in this area of the Westfjords are all gravel, so you'll need to make sure you have a suitable rental car for the trip, that you plan ahead, and drive with extra care. In difficult weather conditions, these roads might present extra danger.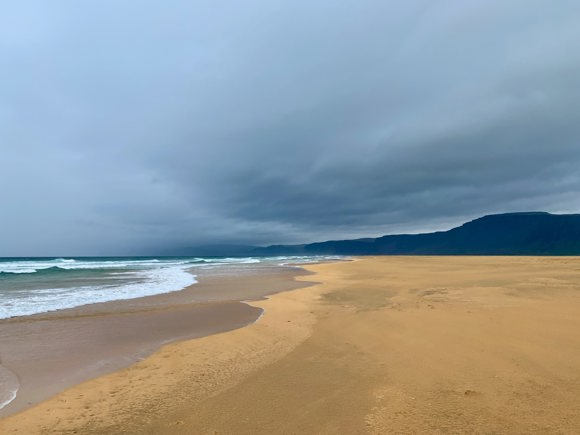 What to do at Rauðisandur Beach 
If admiring the scenery and dipping your feet aren't enough, there are plenty more enjoyable things to do at Rauðisandur. There's a lovely cafe with sea views that serves mouthwatering Icelandic waffles and other items, a nearby campground, a charming black church called Saurbæjarkirkja, and lots of terrains to explore. If you're lucky, you might be able to spot seals bathing in the sun! 
Once you've finished exploring the area, you can drive an hour further along the coast to visit the famous cliffs at Látrabjarg. This is the most western point in all of Europe and is home to a fantastic array of seabirds. 
After a fantastic day, you can head back to your comfortable room at our Fosshotel Westfjords.