Deluxe Double or Twin Room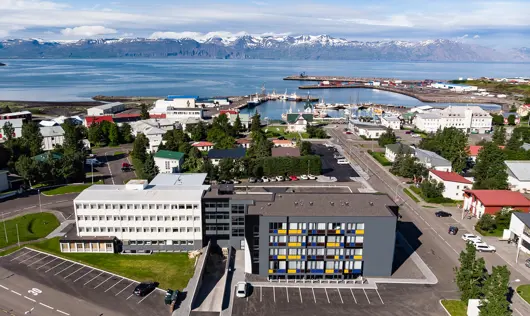 Fosshotel Húsavík exterior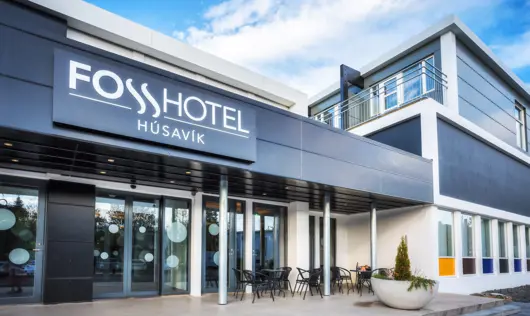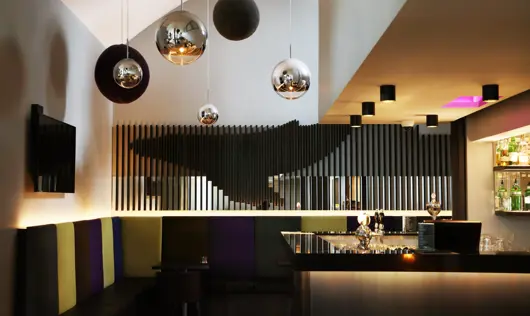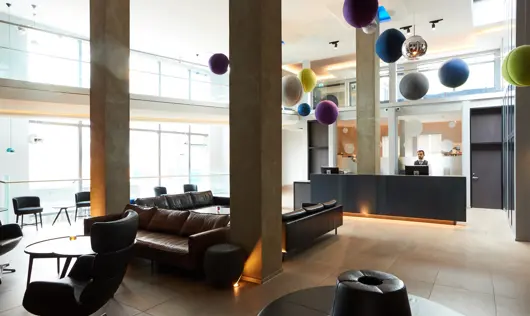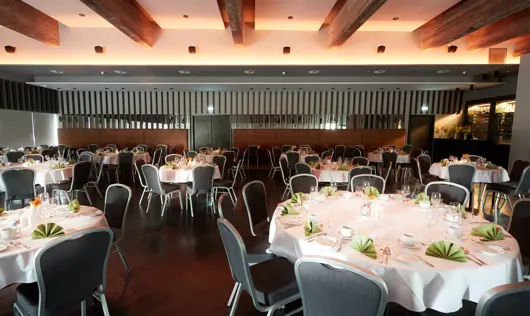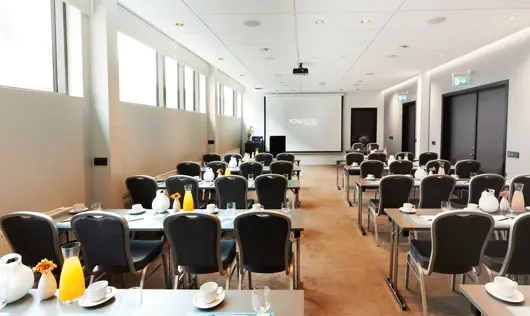 Þingey Meeting Facilities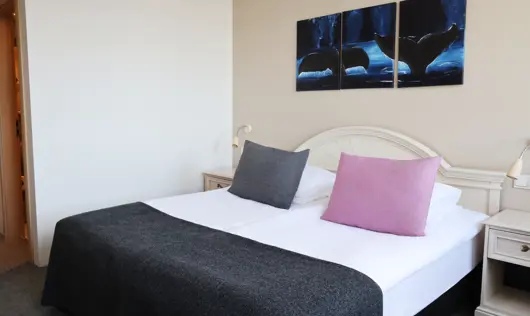 Economy Double or Twin Room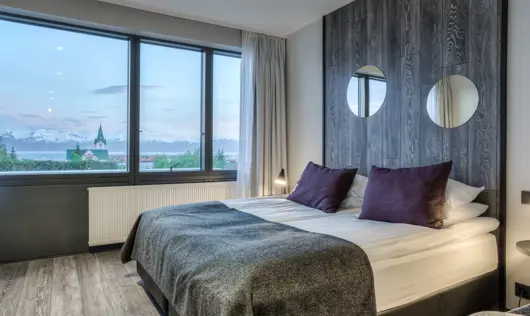 Deluxe Double or Twin Room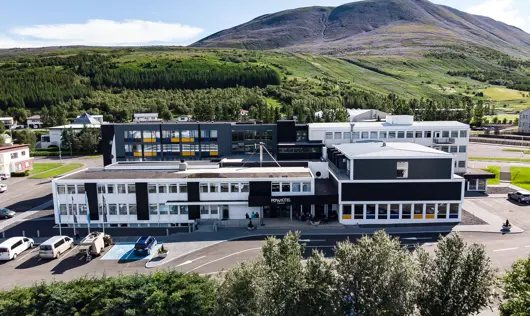 Deluxe Double or Twin Room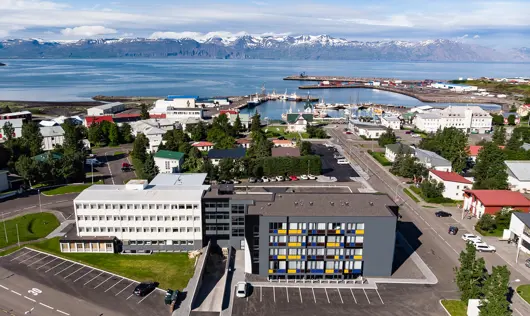 Fosshotel Húsavík exterior
Fosshotel Húsavík
Daily housekeeping on request
Fosshotel Húsavík
Fosshotel Húsavík is situated in the heart of Húsavik, the famous whale-watching capital of Europe and charming harbour town in northern Iceland. After opening its new annexe in 2016, Fosshotel Húsavík is now the largest conference hotel in North Iceland.
Húsavik is an incredible location for exploring the history of Iceland, including the site of the first house ever built in Iceland. Húsavik is also the perfect starting point for completing the Diamond Circle, an incredible sightseeing trail in northern Iceland.
The Fosshotel Húsavík enjoys an incredibly convenient location, close to the harbour where the sensational whale watching tours embark year-round. Húsavík is a great place to enjoy stunning marine life, including Orcas, Bottlenose Whales, Minke Whales and more. Whale watching is a stunning activity for the whole family or a fantastic break from a conference in northern Iceland.
Fosshotel Húsavík is a well-equipped hotel in the heart of Húsavík, just walking distance from the harbour. The harbour makes for stunning views of the fjord, as well as a great spot for Húsavík sightseeing. Visit the Húsavík Museum, where you can explore the fascinating history of the settlement of the area, including ancient fishing equipment, boats, and other cultural artefacts.
To fit with the winning reputation of the town, the interior design of the hotel is specifically designed around the local wildlife. The surroundings are the perfect way to get guests excited before jetting off on a fantastic whale-watching trip from Húsavík harbour.
Accommodation
Comfort and style awaits you at Fosshotel Húsavík.
We believe travelers deserve the best, wherever they are. Although Fosshotel Húsavík is in North Iceland, you will find the same class of quality and style as in the captial area of Reykjavík. All rooms are spacious, modernly furnished and come with free parking, satellite TV, mini fridge, WiFi and more.
Meetings and Events
The perfect location for your business event or meeting in North Iceland.
Fosshotel Húsavík offers 6 modern conference and meeting venues for all types of events. The flagship, Skjálfandi venue features a multi-color LED lighting in the ceiling, with a special Aurora Borealis lighting feature.
Interesting places and scenery near Fosshotel Húsavík, North Iceland
Whale watching and the GeoSea
The best whale-watching in Iceland can be found at the pleasant fishing village of Húsavík (population 2,200), nestled on the shore of Skjálfandi Bay. The bay itself is rich in plankton, attracting around 24 species of whale including the famous orca (killer whale), humpback whale, minke whale and blue whale. Observing these awe-inspiring creatures in the land of the midnight sun is an experience you won't soon forget. A visit to the Húsavík GeoSea is another unforgettable experience. The water is warm and inviting, steam rises up to blend with the skyline and as you relax in the pool you can enjoy the magnificent mountains and ocean all around.
Dettifoss - Europe's largest waterfall
Another jewel in the crown of the Jökulsárgljúfur canyon is this colossal waterfall, with its intimidating 44m drop and thunderous volume of water that can be seen from several kilometres away – look out for the clouds of spray. Impressive at any time of year, the full impact of Dettifoss is most keenly experienced during spring, after the seasonal melt. If you get the feeling you might have spotted this famous fall before, it featured in the opening scene of Ridley Scott's 2012 Aliens prequel, Prometheus.
The Ásbyrgi canyon
The enormous horseshoe-shaped Ásbyrgi depression, ringed by sheer cliff drops and carpeted in green forest, is one of the best hiking destinations in Iceland. Located at the northern entrance to the Jökulsárgljúfur river canyon, Ásbyrgi offers hours of wondrous walks and a magical atmosphere that lends itself well to the local legends about the place. According to Norse mythology, the rock formation is the hoofprint of Odin's eight-legged horse, while other stories say Ásbyrgi is the capital city of the Huldufólk, or elves as they are more widely known.
FAQ
Standard check in time is 3pm local hotel time and check-out time is 12pm local hotel time. 

You can contact the hotel and request an early check in and/or late check-out for additional charge. This is based on availability and possible to request via the welcome email guests receive shortly before arrival.

If you arrive earlier, the reception will gladly store your baggage in the baggage area until your room is ready.

Guests can enjoy free parking.

Yes, dogs are allowed at the hotel. To request a dog friendly room when booking, it is important that you inform us in the comment box. To guarantee the room, you'll have to contact the hotel. 

More about our furry friends. See our pet policy.

Bookings made on the website can be changed or cancelled via link in the booking confirmation email. 

Yes there is a charging station in front of the hotel. 

Fosshótel Húsavík offers 6 modern conference and meeting venues for all types of events. 

Breakfast is served from 7am-10am. 

The hotel is open all year except for 10.Dec – 1.March.

To request housekeeping services, please inform the front desk upon check-in or the day prior to the desired service. Additionally, feel free to request fresh towels, linens, and other amenities, as necessary.

At Íslandshotel we are committed to both sustainability and the privacy of our guests. As part of that commitment our housekeeping team will only enter your room to clean and change towels upon request, effectively reducing the amount of water and chemicals used. However, if you prefer daily cleaning or require a restock of amenities, we're happy to accommodate your needs.

To request housekeeping services, please inform the front desk upon check-in or on the day prior to the desired service. Additionally, feel free to request fresh towels, linens, and other amenities, as necessary.

We hope that this endeavor allows us to provide you with a more personalized and comfortable stay, while also contributing to a more sustainable future.

At Íslandshótel, we prioritize the comfort and peace of mind of our guests. In certain situations, our staff may need to enter rooms, even if a 'do not disturb' sign is displayed. This is typically for essential maintenance, safety checks, security procedures, or other valid reasons. To ensure a respectful and minimally disruptive experience, our team will always knock on the door and announce their presence before entering. We understand the importance of privacy and strive to maintain a welcoming environment for all.

If you have any concerns or questions, please don't hesitate to contact our friendly staff.

Learn more about our sustainable practices and our Green Key Certificate here.